Meet Mr. Jiraphant, our proud graduate.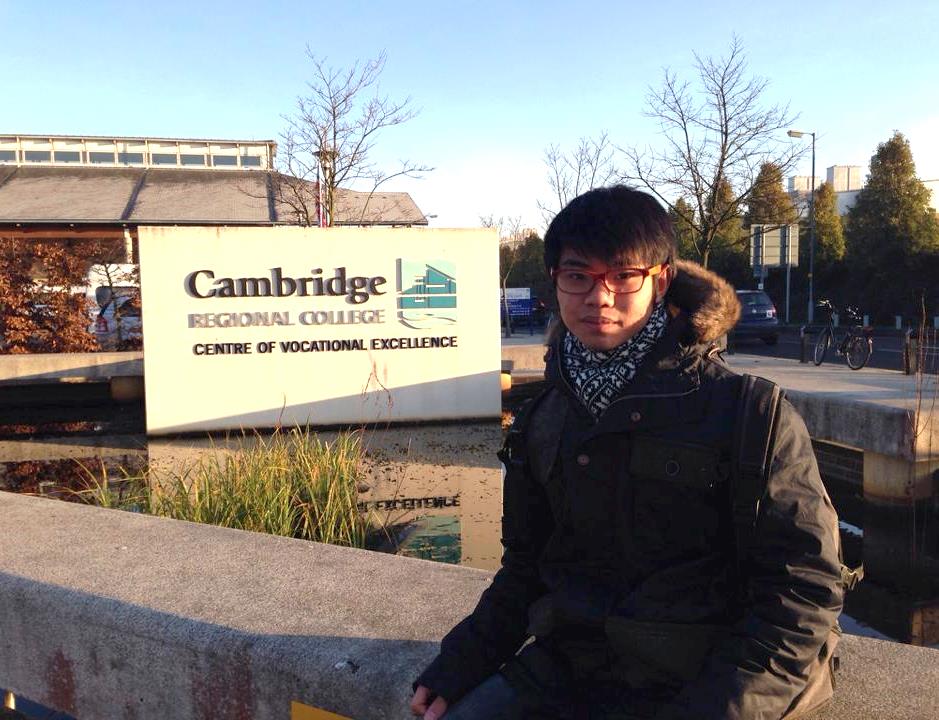 This month we would like to introduce you to one of Cambridge College (Thailand)'s former students: Jiraphant Srisuriyachot, nicknamed Pleum.
He has been one of the most talented students that we have had so far. He successfully completed the Science IGCSE course with us and graduated in July 2013. He got excellent IGCSE results in all major subjects: Mathematics A*, Biology A*, Chemistry A*and Physics A.
After completing the two-year IGCSE course at Cambridge College (Thailand), Pleum decided to pursue his higher education in England. He went to Cambridge, England and is currently studying at Cambridge Regional College, our prestigious partner. He chose the A-Level (Advanced Level) course in Engineering, as his dream is to become an astronaut.
We wish Pleum every success in his future career!
"When I first joined Cambridge College (Thailand) I was worried about my English proficiency, as I could not speak and write English properly and I lacked confidence speaking to foreigners. After I graduated from Teeratada School I decided to study at Cambridge College (Thailand) because I wanted to improve my English skills and study my favourite subjects (Maths and Science) in greater details. Taking the IGCSE course, I had the opportunity of studying all the subjects in English and that helped me to improve my English language skills significantly and made me realise how important English is. I really enjoyed my life at the school and I could feel my English improving day by day.
After I graduated from Cambridge College (Thailand) I decided to continue my education in England at Cambridge Regional College. I currently study Engineering A-Level which is a higher level than IGCSE. I chose this course because I want to improve my knowledge of science as well as my English language skills. I believe that being in an English speaking environment will help me to achieve my goals in life.
Taking the IGCSE course at Cambridge College (Thailand) was the best choice for me. It will help me eventually to enter a globally renowned university and achieve my dream of becoming a qualified engineer with an international background."
Jiraphant Srisuriyachot - Former student, Cambridge College (Thailand)