CONGRATULATIONS to the Graduates of the Class of 2014!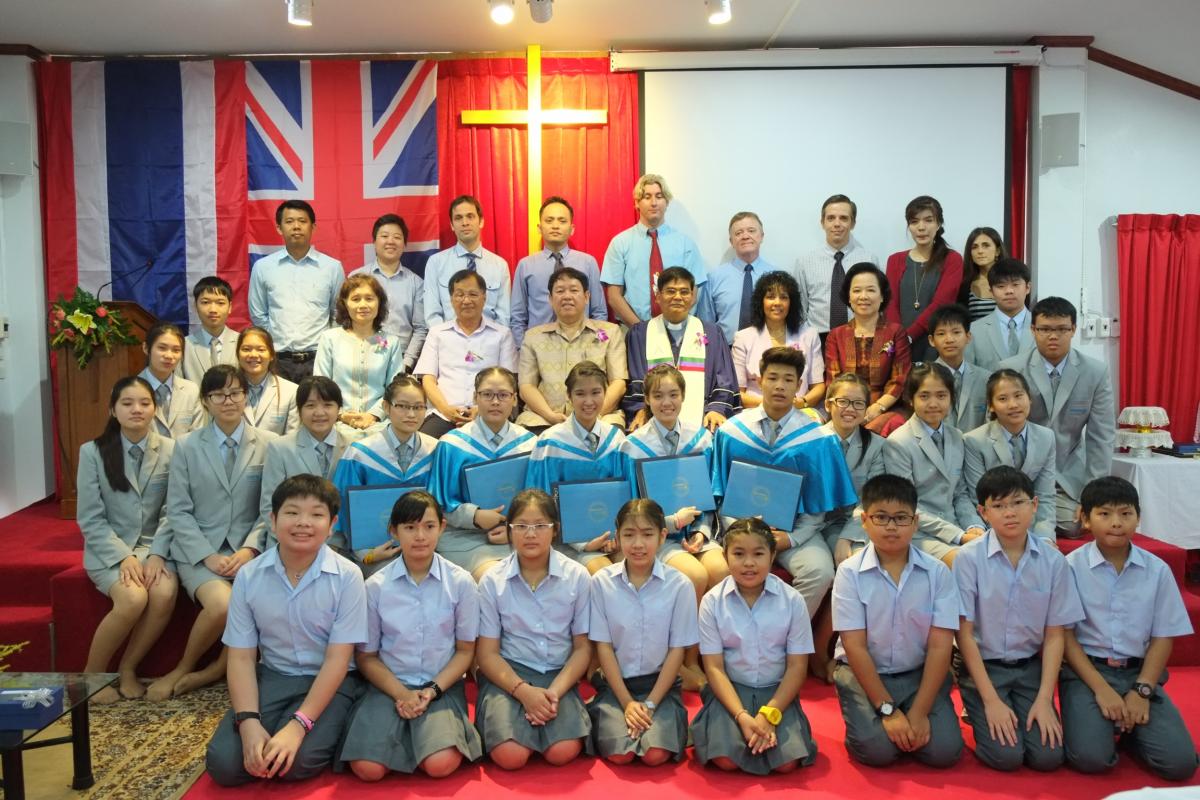 Cambridge College (Thailand) celebrated the graduation of the Class of 2014 – the second generation of graduates - on Friday 22 August 2014. The day started with the grand opening of the new school building, "Cambridge Spring", and the graduation ceremony took place in the assembly hall of the newly opened building.
There were eight students graduating and moving onto universities and colleges around the world, from Belgium, the UK, US, and here in Thailand and we had two very special commencement speakers who addressed the graduates in a very inspiring way. The five graduates who attended the ceremony were congratulated by our Guests of Honor - Dr. Boonruk Yodpet , Director of Primary Educational Service Area Office 1 from Thailand and Dr. Amina Wakefield, Head of International Office at Cambridge Regional College from the UK - who delivered a meaningful speech, sharing words of wisdom with our graduates and their families.
The ceremony was completed by a speech from Nitchakarn Khobjay (Ploy, who will study A-Level in the UK), the class representative of the Class of 2014: she gave a very moving speech about Cambridge College (Thailand) being like a family for her and her fellow students.
The graduates received a warm round of applause upon entering the main stage where they received the dual IGCSE certificate from Cambridge College (Thailand) and Cambridge Regional College, our prestigious partner.
Many congratulations to all the students and families!
We wish the 2014 Graduates every success in their future careers!