Congratulations to the Graduates of 2013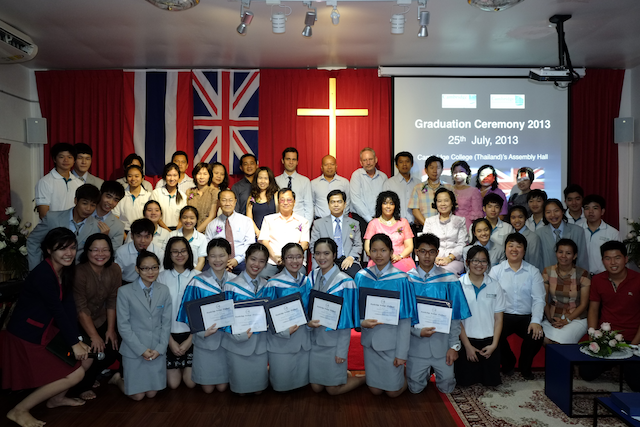 This month's highlight was our first Graduation Ceremony, which took place on Thursday, 25th July 2013 in Cambridge College (Thailand)'s Assembly Hall. There were 6 students graduating – our first generation of graduates- and moving onto universities and colleges around the world, from the UK, Canada and here in Thailand. We would like to thank you our Guests of Honor who shared many words of wisdom with our graduates: Mr. Suchon Wichainsan, Vice Director of the Secondary Educational Service Area Office from Thailand and Dr. Amina Wakefield, Head of International Office at Cambridge Regional College (UK),our prestigious partner. Dr. Amina Wakefield - who has been recently awarded with the G8 UK award for the "UK/MENA Partnership: Export,Trade and Enterprise in Education" category - gave a very inspiring speech expressing her sincere gratitude to Cambridge College (Thailand)'s management, staff and students for being such a successful international partner. She especially wanted to thank Ms Wanla Santipada, the Principal of Cambridge College (Thailand), for the contributions made towards the development of high quality international education not only in Phitsanulok, but in the whole country.
"It gives me great pleasure to be here today to celebrate our students' success. On behalf of all staff at Cambridge Regional College, let me extend our thanks to the parents for their support of our learners and to all staff at Cambridge College Thailand for their hard work and contributions to the success of our first cohort of students". (Dr Amina Wakefield)
Many congratulations to all the students and families!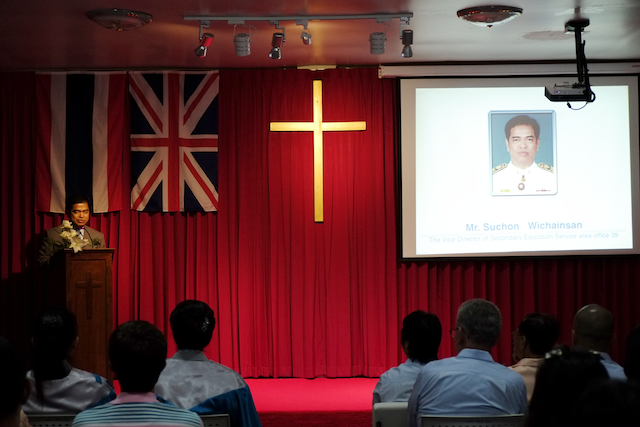 Mr. Suchon Wichainsan
Vice Director of the Secondary Educational Service Area Office
Dr. Amina Wakefield
Head of International Department
Cambridge Regional College, England